I can't believe we are a few days into February! With having Groundhog's day just passed and Valentine's Day upon us, I've realized I really need to kick it into gear or I'm going to fall behind! I really want to start reading other people's blogs, and work on projects I've been putting on the back burner.
I do have a DIY post nearly ready just need to do some tweaking, so that'll be on the way shortly.
Plus, with Anthony's Mom's help, Chris, I have plans in the near future to learn how to crochet & sew! I'm very excited! Maybe, I'll have to do some posts showing how good (or bad) I am at it! I have always wanted to learn how to crochet & sew but never had a chance to really learn.
Upcoming Projects:
Martini glass to Candle Holder
Making yarn from T-shirts & turning it into fashion accessories
Flower Broaches
Make a Rose from Ribbon, paper, felt, whatever!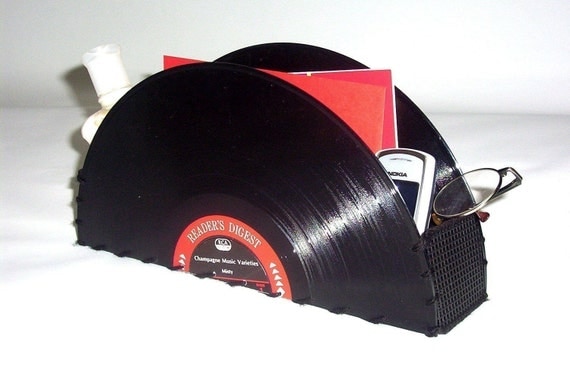 My sister shared with me this find, and I would love this in my living room!
Retrograndma
from Etsy has all sorts of neat things made from Vinyl records! The only thing that I wonder is, she didn't destroy any good Vinyl did she?!
The other day Chris posted a picture of really cute red/pink heels and said she got them for $8.95! I couldn't believe the price, so I had to ask where she got them. She got them and another pair for the same price at Target!
So I went online and saw these and many other really cute brown boots on sale! I've been wanting brown boots for awhile but I didn't want to pay more than $20 bucks for em'. I can't help myself, I do love a bargain.
Rum Diaries

Tower Heist

Virtuosity

Johnny Mnemonic

Safe House

Boys and Girls

Dream House

Columbiana

Bill & Ted's Bogus Journey

Bill & Teds' Excellent Adventure